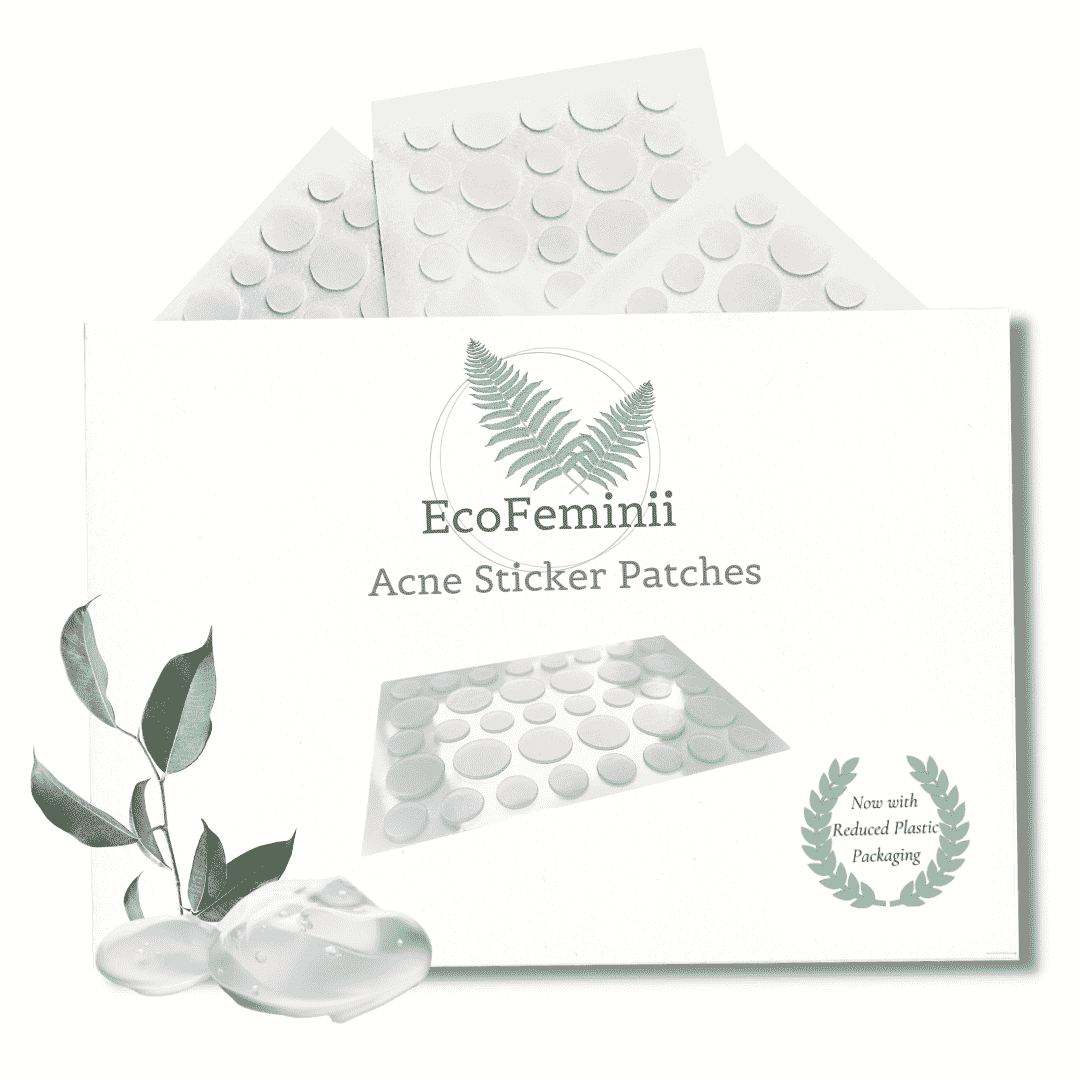 Acne Sticker Patches: Absorbing Hydrocolloid Remedy for Pimples, Spots & Blemishes
 Having spots is tiresome and can really affect your confidence. Now you can treat your spots overnight to visibly reduce their appearance.
FASTER HEALING: Effective at absorbing pus and oil secretions from spots, the treatment provides a noticeable reduction in redness and swelling. The dots flatten whiteheads by drawing out unwanted build up of fluid. 
LARGE & SMALL, ADHESIVE STICKERS: With 108 individual stickers per pack, they are an emergency aid to reduce larger and smaller breakouts. Notice visibly clearer skin.
THIN, TRANSLUCENT & FLEXIBLE: EcoFeminii's original sticker patches can be worn discreetly as they are almost invisible on any skin tone. They effectively conceal the blemish and extract sebum overnight, making it easier to apply make-up the next day.
EASY TO USE & COMFORTABLE: Place them on the cleansed, affected area and cover them to heal the zit. The patches work to prevent infection by creating a barrier between your spot and potential external bacteria.
NON-MEDICATED, FDA APPROVED HYDROCOLLOID FORMULATION: Our original, plant-based (vegan) patches are cruelty-free and mild enough for sensitive skin. Master your skincare routine.
Keen to know more? Read our article on acne sticker patches here.
Large & small sticker patches (1.2cm and 0.8cm) to precisely target your spots. The sticker patches are discreetly thin, round and translucent.

Active ingredients: Carboxymethylcellulose (plant-based hydrocolloid), glycerol ester of rosin, aqua. FDA and CE Approved. Medication free with no harsh chemicals, and does not dry-out the skin
Apply one sticker to the affected area after cleansing your skin, leave for 6-8 hours or overnight, and remove. Visibly improves the appearance of acne-prone skin, reduces spot size, redness and swelling.
Share